Google Released Native YouTube App For iPhone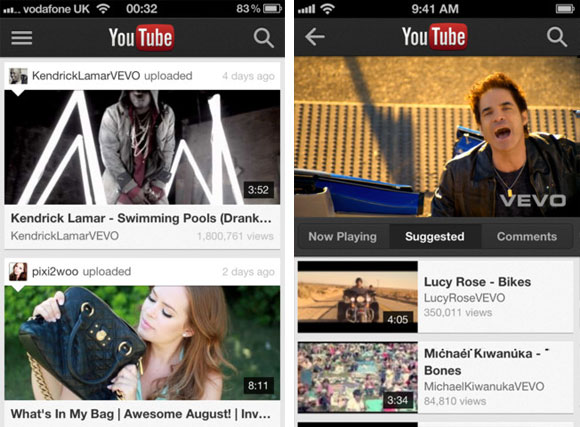 Google, as promised, has launched a native YouTube app for Apple's smartphone. Previously we reported that Apple would be removing the YouTube app from IOS 6 that is expected to be released in the immediate future. At that time, Google said that a native iOS app is in the pipeline.
YouTube app just appeared as a free download in the App Store.
The YouTube blog describes some of its features:
- Tens of thousands more videos: Watch official music videos like Taylor's latest hit.

- New YouTube channel guide: Swipe your finger from the left edge of the screen to reveal a guide with your subscribed channels on YouTube, giving you instant access to everything from Alli Sports to YOMYOMF.
- Find awesome videos faster: Get to videos like "Gangnam Style" faster with new search tools that give suggestions while you type, and let you sort through videos or channels. Flip through related videos, comments and more info, all while watching a video.
The YouTube app doesn't yet have native support for iPad, but The New York Times reports that Google is currently working on the native iPad app.
In order to offer users the "tens of thousands" additional videos, YouTube will display pre-roll adds in its mobile videos. Previously these videos were not available on iOS as it did not support displaying ads.

Leave a comment