Google's openness gives a good chance to improve experience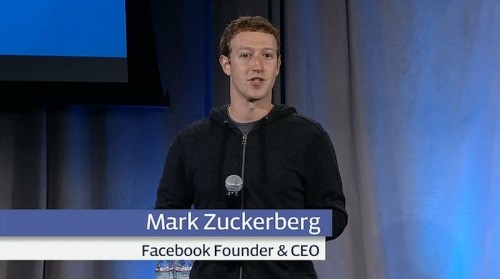 After the introduction of the Facebook Home feature, a new level of user-focused integration for Android devices, Fortune has published an interview with Mark Zuckerberg, CEO of Facebook, in which he discusses a number of topics, including the rivalry between Apple and Google in the mobile handset market.
According to Zuckerberg, the Google open nature, that has allowed Facebook to enter Home offers a great opportunity to improve the user experience, which is much harder to manage within iOS given Apple's control of its platform.
"I think that Google has this opportunity in the next year or two to start doing the things that are way better than what can be done on iPhone through the openness of their platform. We'd love to offer this on iPhone and we just can't today. And we will work with Apple to do the best experience..."
Zuckerberg also shared a similar attitude with Wired, noting that the question of the integration of Facebook Home in iOS for two years was above his pay grade.
"Android is growing quickly, and we're excited that the platform is open and that it allows us to build these great experiences. I think that this is really good for Google too. Something like this could encourage a lot of people to get Android phones, because I think people really care about Facebook. In a lot of ways, this is one of the best Facebook experiences that you can get. Of course, a lot of people also love iPhones—I love mine, and I would like to be able to deliver Facebook Home there as well."
Apple and Facebook from time to time have had a strained relationship, as shown by the difficulties associated with the now defunct iTunes Ping function, although the two companies have recently worked closely together on a system-wide integration of Facebook into iOS 6 and OS X Mountain Lion.

Leave a comment