How to run Absinthe 2.0 jailbreak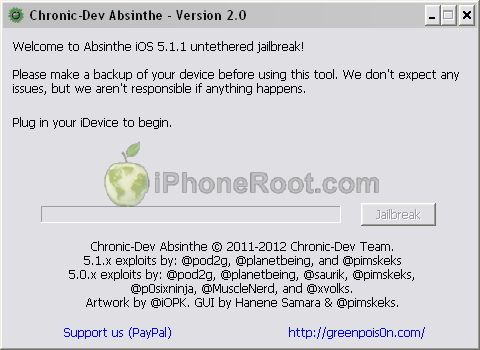 Here are recommendations from Chronic Dev Team:
Make a backup of your device in iTunes by right clicking on your device name under the 'Devices' menu and click 'Back Up'.
Once your backup is complete return to your device and go to Settings – General – Reset – Erase all Content and Settings. This will make the jailbreak process much faster.
Open Absinthe and be sure you are still connected via USB cable to your computer.
Click 'Jailbreak' and wait…. just be patient and do not disconnect your device.
Once jailbroken return to iTunes and restore your backup from earlier. Right click on your device name under the 'Devices' menu in the left panel of iTunes and click 'Restore from Back Up…' then select the latest backup you created before. (restoring this backup will return all the content previously on your device ie, apps, photos, etc.)
Step-by-step tutorials are available here.

Leave a comment, read comments [18]