HP Plans To Reenter Tablet Market With Windows 8-Based Device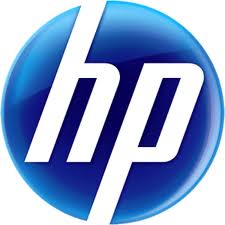 HP attracted a considerable amount of attention when it initially wanted to find its niche in the tablet market with webOS, which was acquired along with Palm in 2010. HP introduced its TouchPad running on webOS in early 2011 and launched it on July 1 last year only to exit the smartphone and tablet business six weeks later.
Later HP successfully sold off its stock of TouchPads at $99 sale prices and announced that it webOS would become an open source project.
Now the Bangkok Post reports that HP plans to enter the tablet market again, taking advantage of the future Windows 8 in an attempt to find its place in the fast-growing market segment.
Yesterday Chief executive Meg Whitman said at the Global Influencer Summit 2012:
"Restarting production is a strategic move aimed at capitalizing on the extraordinary growth in tablet sales."
According to the HP's vice-president Todd Bradley, HP's Windows 8 tablets will support cloud-based technology, allowing users to store and share content online across various devices.
Apple continues to lead the tablet market after it released the original iPad two years ago, and its shipment share even rose to 68% in Q1 2012 as initial popularity of Amazon's Kindle Fire appears to have waned.
Google's Android had only partial success in the tablet business, led by Galaxy Tab offerings from Samsung. Other competitors have achieved less success in the market, with webOS dropped out of the race right after it got started.
Microsoft became the latest entrant into this market segment, counting on its Windows 8 to blur the lines between tablets and PCs. In September of last year the company showed off Windows 8 and this year the company unveiled its plans for bringing OS Windows to ARM architecture in a further effort to narrow the gap between tablet and PCs. And it seems that HP, the largest PC manufacturer in the world, could play a significant role in spreading Windows OS to the tablet market.

Leave a comment