Huawei Releases Smartphone Incredibly Similar to Apple's iPhone 6 Plus

At a media event in Beijing, Huawei today announced its new smartphone called Honor 6 Plus. Keeping in mind the fact that the previous handset released by this Asian manufacturer was called Honor 6, we can assume that the company has a very talented team and creative team responsible for branding and naming the new products.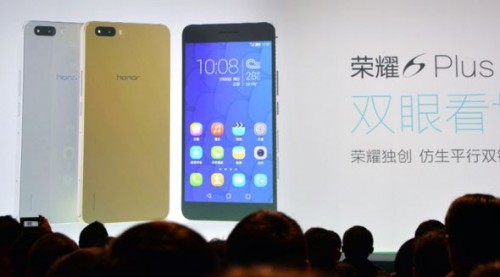 Still, not only the name of the Honor 6 Plus reminds us of the recently-released Apple's iPhone 6 Plus, but also the design of the smartphone. Just like the handset from the Cupertino company, the Asian flagship has three color options, black, grey and gold. Moreover, its size and thickness are also very similar to those the iPhone 6 Plus has.
The Honor 6 Plus includes a 5.5-inch 1080p LCD, Huawei's Kirin 925 octa-core chip, up to 32GB of onboard storage, NFC, 3G of RAM, and a 3,600 mAh battery. Its standout feature is dual rear 8-megapixel cameras that allow for a number of camera improvements and new software features over previous generation hardware.
The basic Honor 6 Plus 16GB model will be available for about $320. The high-end version with the support of LTE and NFC will be sold for $400.
What do you think about Huawei's latest creation? Do you like it? I'm waiting for your comments below.
[via 9to5Mac]

Leave a comment