Samsung Plans to Launch Apple Pay Competitor in 2015?

According to the latest reports from reliable sources, Samsung is currently in talks with LoopPay, a company, which has recently developed a new payments method to launch Apple Pay competitor in 2015. This method uses a technology different from NFC utilized in Google Wallet or Apple Pay and that is an advantage, I guess, as not all the smartphones on the market can boast of the support of NFC.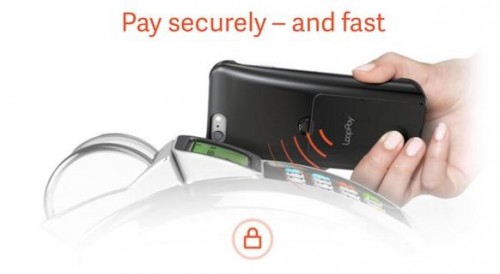 Anyway, Samsung wants to develop its own payment technique to compete with Apple in the field of mobile payments on equal terms. Currently, the guys from Cupertino are leading in this sphere of business and the South Korean manufacturer falls behind.
Citing multiple sources familiar with the talks, Re/code reported on Tuesday that Samsung's plans for a contactless payment service would be very similar to Apple Pay, allowing customers to use their Samsung phone to authorize credit card transactions at retail stores. Key to the deal is said to be Massachusetts-based LoopPay, which has reportedly created a prototype of its system working on a Samsung phone.
Apple Pay is a mobile payments system based on NFC, which debuted in October. As of this time, it is available only in the USA, but in the near future its functionality is expected be expanded to a number of countries worldwide.
[via AppleInsider]

Leave a comment