Images Show New iPhone 6 LTE Modem

According to the images that were shared on Friday by  Feld & Volk, the next-generation iPhone will be indeed equipped with Qualcomm's MDM9625M LTE modem. The photos show us a fully-assembled iPhone 6 logic board with an A8 processor and some other interior parts of the device.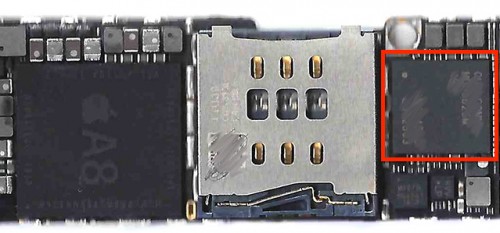 As it was mentioned earlier, MDM9625M is a Category 4 LTE modem, which supports speeds up to 150 Mbps. In case you don't know, Apple's iPhone 5, iPhone 5s and iPhone 5c are equipped with an older chip that supports speeds up to 100 Mbps. As you see, the new modem is obviously better.
Some observers had been holding out hope that Apple might use Qualcomm's even faster MDM9635 Category 6 modem as is reportedly lined up for Samsung's upcoming Galaxy Alpha handset, but with Apple's history of conservatism in choosing its cellular technology and questions about production ramp-up for the MDM9635 make it unsurprising that Apple has opted for the MDM9625.
Apart from the new LTE modem, the next-generation iPhone will boast of NFC chip, improved Touch ID fingerprint scanner, better camera and several other enhancements. Well, at least this is what people familiar with the matter say.
[via MacRumors]

Leave a comment