Imagination Technologies Releases Details on Next-Generation GPU for iOS Devices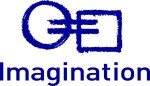 Apple has been long using graphics processing unit (GPU) manufactured by Imagination Technology in its iOS devices. Currently Apple is utilizing PowerVR SGX543MP2 GPU in the A5 system-on-a-chip found in the iPad 2 and iPhone 4S.
Imagination has now revealed new details on the upcoming Series6 family, touting performance improvements of 20x or more for the G6400 and G6200, the first two members of the family.
Based on a scalable number of compute clusters the PowerVR Rogue architecture is designed to target the requirements of a growing range of demanding markets from mobile to the highest performance embedded graphics including smartphones, tablets, PC, console, automotive, DTV and more. Compute clusters are arrays of programmable computing elements that are designed to offer high performance and efficiency while minimising power and bandwidth requirements. The first PowerVR Series6 cores, the G6200 and G6400, have two and four compute clusters respectively.

Delivering the best performance in both GFLOPS/mm2 and GFLOPS/mW, PowerVR Series6 GPUs can deliver 20x or more of the performance of current generation GPU cores targeting comparable markets. This is enabled by an architecture that is around 5x more efficient than previous generations.

Leave a comment