Improved Flash Player 11 And AIR 3 Will Launch Next Month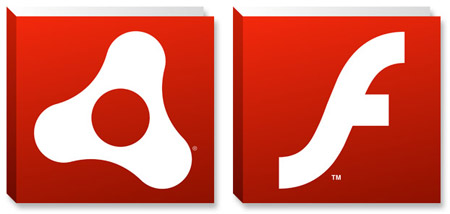 Today Adobe announced in a blog that it will add new features to its AIR platform and Flash Player allowing for use of 3D-accelerated graphics in mobile and desktop devices. Also the company notes in a press release:
"Full frame rate HD video can now be displayed within AIR applications on Apple iOS devices using H.264 hardware decoding".
Adobe wrote that developers can take advantage of open-source libraries and tap into unique hardware and software capabilities of a target device, such as accelerometers, device vibration, magnetometers, light sensors, dual screen and more.
Rendering performance for 2D and 3D graphics will faster up to 1000 times compared to AIR 2 and Flash Player 10. Adobe believes that new features will enable AIR 3 and Flash Player 11 to run console-quality games on any desktop or mobile platform. The company provided videos that demonstrates new features. Some of them you can watch below.
AIR 3 and Flash Player will support Mac OS X, Android, Windows, BlackBerry Tablet OS and other platforms. Adobe planned to provide support for iOS only in AIR 3. The candidate version for release can be downloaded here.

Leave a comment