iOS 5 beta 2 is jailbreakable by RedSn0w 0.9.8 b1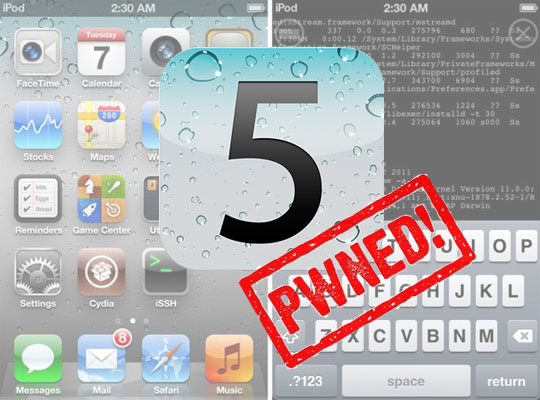 DevTeam hacker MuscleNerd has recently confirmed that the RedSn0w 0.9.8 b1 jailbreak works on iOS 5 Beta 2. All you have to do is to point it to a downloaded iOS 5 beta 1 firmware ipsw.
5.0b2 can be jailbroken w/redsn0w from 2 wks ago http://is.gd/6eek4Y (must point redsn0w at 5.0b1 IPSW)..devs ONLY please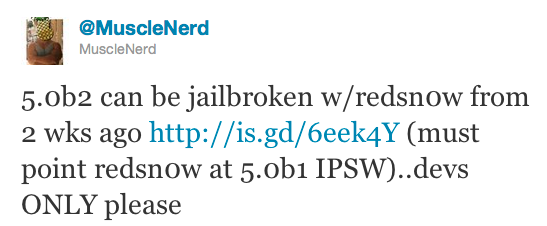 This jailbreak works on all devices, exect iPad 2. This means you can get a tethered jailbreak on Windows and Mac OS for iPhone 3GS, iPhone 4, iPod Touch 3G, iPod Touch 4G and iPad.
You can download RedSn0w 0.9.8 b1 for Windows and Mac OS here.

Leave a comment