iOS 8 and OS X Yosemite 10.10 to Come Separately?

Despite the fact that Apple's OS X Yosemite 10.10 and iOS 8 are expected to be deeply integrated into one another, it is very unlikely that the guys from Cupertino will release these two operating system simultaneously. Even more: everything points to the separate releases.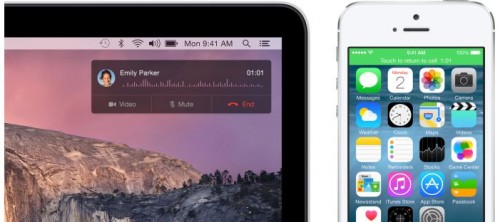 According to what people familiar with the matter say, iOS 8 will be the first to arrive. Its release will take place in September, probably alongside iPhone 6 release. If to speak about OS X Yosemite, it will come in October, so those who want to upgrade have to wait for a while.
Even though Apple will begin integrating iOS and OS X in new, mutually beneficial ways with iOS 8 and OS X Yosemite, Apple currently plans to stagger the releases of the two operating systems, according to people briefed on the plans.

[...]

It is a bit surprising that the pair of next-generation systems with their newly similar appearances and tighter integration could launch separately.
Last year, Apple launched iOS 7 and OS X Mavericks with a one-month break due to some issues connected with the development of the operating system for Macs. Looks like this year everything will be the same.
[via 9to5Mac]

Leave a comment