iOS 9 Users Face Problems with POP Email Accounts and Opening Attachments

Apple's iOS 9 is quite a glitchy update. In addition to the issues with 3D Touch, speakers, power and Touch ID on a wide number of iPhone 6s and iPhone 6s Plus units and the 'Slide to Upgrade' bug making compatible iPhones and iPads useless bricks that can be restored only in the DFU mode, the latest version of Apple's mobile operating system is reported to be the reason for various problems with POP email accounts and opening attachments added to the emails. Even though Apple has already released two updates, namely, iOS 9.0.1 and iOS 9.0.2, the problem is still present and the number of users facing it continues to rise steadily from day to day.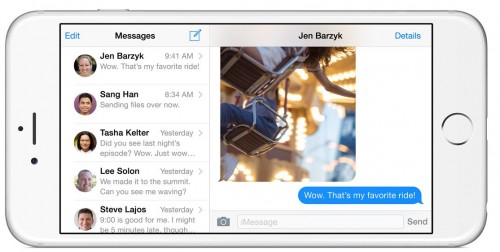 Customers with a wide range of devices are receiving a "Message not yet downloaded from server" error whenever they attempt to open an email message with an attachment. The problem appears to be affecting Apple customers who have POP email accounts and is causing issues with both new and old emails.
Unfortunately, deleting an old account and setting up everything from scratch doesn't fix the problem. The only possible way to continue sending and receiving emails is using a third-party application from the App Store.
Apple is aware of the issue and is hopefully working on a fix that may be released in the nearest future.
[via MacRumors]

Leave a comment