iPad 2 jailbreak has been stolen and published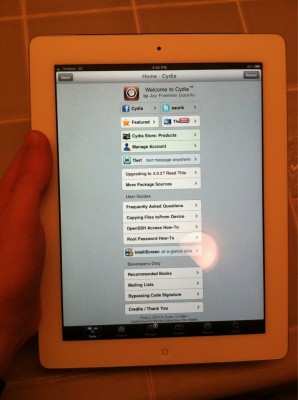 Comex's jailbreak for the iPad 2 has been stolen from secret website and later published on different sites. The jailbreak uses a PDF exploit similar to how JailbreakMe worked in the past.
User AppReviewerWill even posted a video showing working iPad 2 jailbreak on iOS 4.3. The video is currently unavailable.
This is quite sad, because now Apple is aware of the vulnerability and will probably release the fixed iOS 4.3.4. If now this will be fixed in iOS 5 for sure.
We strongly suggest that you wait for official release by Comex. Now you should just save your SHSH blobs using tinyumbrella utility.

Leave a comment