iPad 2 To Launch In Russia, Ukraine, Brazil, Chile and Argentina This Friday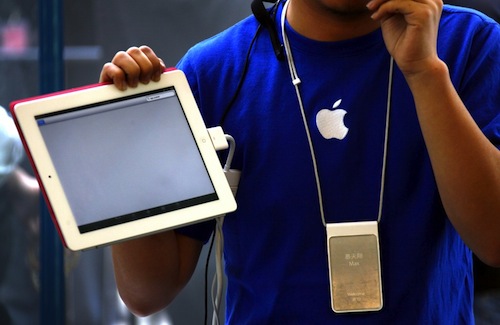 9to5mac reports that Apple starts officially selling the iPad 2 in Russia and Ukraine this Friday, May 27. That's the same day carrier Aircel will start offering the iPhone 4 in India, in what it looks like a day focused around international releases ahead of the WWDC. The Russian iPad 2 sales will begin this Friday through retail chain Re:Store, with MediaMarkt, Beliy Veter Cifrovoi, ION, Technosila and Eldorado also looking to jump on board for the May 27 rollout. Retailers are expecting "unprecedented demand" for the iPad 2, which doesn't surprise considering the device's popularity and the lack of Apple's retail presence in Russia.
We are happy to be among the first to satisfy the incredible demand of our customers for the second generation of iPad featuring 16 GB, 32 GB of built in memory offered either with 3G or Wi-Fi or both features. The starting price for iPad2 is 18.990 roubles which is less than the price of previous generation iPad. The full pack supplied with both internet features equipped with 64 gb memory will be offered for 30.990 roubles. Following unprecedented demand from customers in Germany, Denmark and Norway, where the first batch of iPad 2 was sold inside three days, we are expecting all iPad 2's to be sold even faster in Russia. We have offered our customers the opportunity to place pre-orders since April and have already received more requests than for first iPad when it came out on the market. I think there will be a deficit, assuming strong demand and problems with spare parts supply from Japan and China.

Leave a comment