iPad 3 Front Glass Reveals No Significant Changes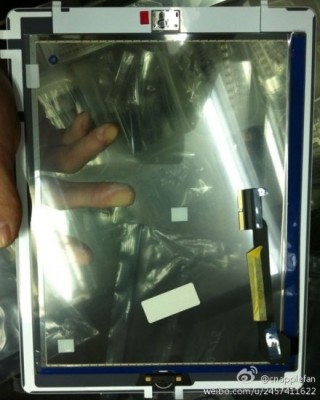 Various iPad 3 parts have leaked in recent weeks, but the front panel of the alleged device has remained unseen until now. Apple.pro points to a posting on Chinese microblogging site Sina Weibo showing what is claimed to be the front glass and digitizer assembly from the iPad 3.
The part appears nearly identical to that of the iPad 2, with the major distinguishing feature being a relatively long ribbon cable extending up the side of the display as opposed to a shorter cable with a sideways orientation seen in the iPad 2. Other features of the iPad 3 display include the same round home button seen in all iOS devices so far and a hole in the top bezel to accommodate both the front-facing camera and the ambient light sensor.
The report also claims that the iPad 3 will launch with iOS 5.1 and a rear camera capable of recording 1080p video and reiterates rumors claiming that the device would be launched in the U.S. in mid-March with France, Germany, Japan, and the UK to follow in April.
With the revelation of the front glass assembly and earlier leaks of the rear casing, ultra high-resolution display, logic board, and several other internal components, most of the iPad 3's major parts with the exception of the battery and camera modules have now been seen. Apple is expected to introduce the iPad 3 with a media event scheduled for March 7.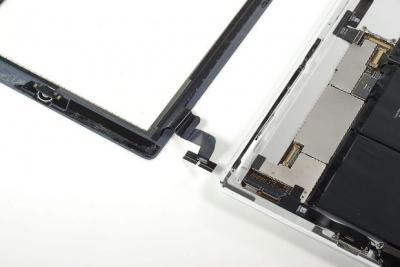 Leave a comment