Microsoft Office For iPad Soon Will Hit The App Store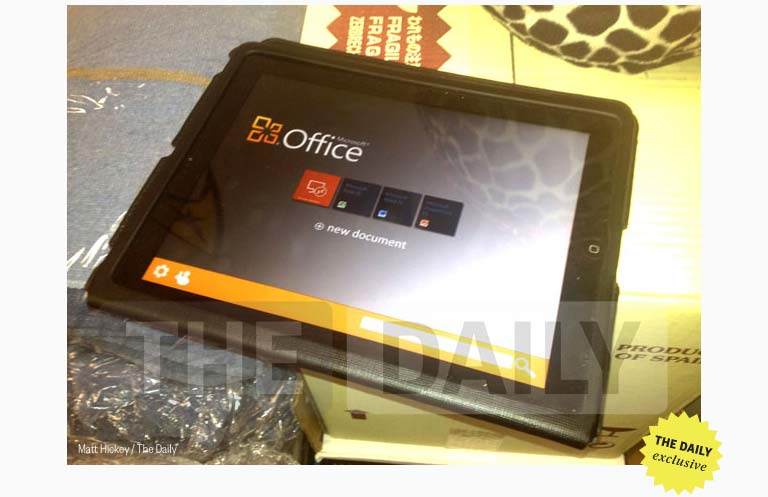 Confirming earlier reports, tablet-only magazine The Daily claimed it had hands-on experience with a version of Microsoft Office app for iPad and posted the above picture to prove the existence of this app. The Daily reports:
"The app's user interface is similar to the current OneNote app, but it has hints of Metro, the new design language that can be seen in Windows Phone and in the as-yet-released Windows 8 desktop operating system. Word, Excel and PowerPoint files can be created and edited locally and online".
The unnamed sources note the development team has finished the work on the project and will soon send the app for Apple's approval. Also the team is working on Android version of the app and adding finishing touches to  an updated OneNote iOS app with user-interface overhaul in Metro style. When the app finally hit the App Store, it will compete with similar apps like Quickoffice, Documents to Go and Apple's own Keynote, Numbers and Pages apps available for $9.99 each.

Leave a comment