iPad 3 to Gain Improved Cameras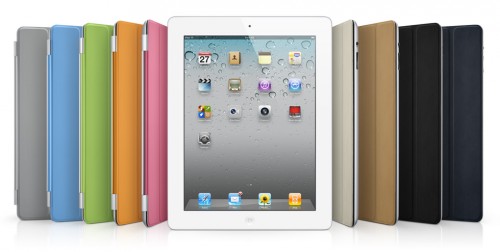 iLounge offers a new portion of information from a source about Apple's plans for the iPad 3. The source claims that the next-generation iPad will carry significantly improved cameras on the front and back, moving to a FaceTime HD camera on the front and a higher-resolution iPhone-like camera on the rear. The same source also confirms iLounge's earlier claim that the next-generation iPad will be slightly thicker than the iPad 2.
) A few next-gen iPad notes, ahead of the show. Both cameras are getting upgrades. Front goes HD, rear becomes iPhone 4/4S-like (bigger).

2) Body of the next iPad is, as we previously reported, getting just a little thicker to accommodate new parts - little = 1mm give or take.

3) Curve radiuses on the body will change only a little to accommodate the added thickness, not dramatically. Think iPad 2 Pro, not a redesign.
iLounge's source also suggests that Apple will continue to offer the iPad 2 alongside the iPad 3, but the company is expected to drop the price of the current model to compete with lower-priced rivals such as Amazon's Kindle Fire. The iPad 3 is said to be released in March.

Leave a comment