iPhone 4S users consume nearly twice as much data as iPhone 4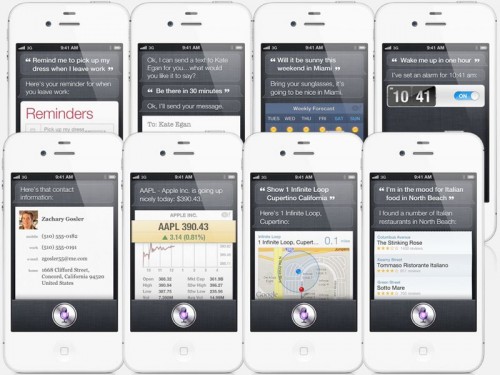 Telecom network technology firm Arieso has found that data usage of the iPhone 4 was 1.6 times higher than the iPhone 3G, while iPad 2 tablets consumed 2.5 times more data. The iPhone 4S was the heaviest on usage with three times the amount used by the iPhone 3G.
"I use the iPhone 4 myself and when I first heard of the iPhone 4S features I was not compelled to rush out and get one. However, the data usage numbers I am seeing make me wonder what I am missing," Arieso's chief technology officer, Michael Flanagan, said of the study.
Flanagan also noted that tablet usage closely resembled that of high-end smartphones. "A tablet still looks like a big smartphone," he said. Bloomberg also confirms Arieso's research claiming that one percent of the high-use subscribers consumed half of the data volumes. "The hungry are getting hungrier," Flanagan said.
The rise in iPhone data consumption comes as Sprint is the only U.S. network to offer an unlimited data plan. The iPhone has actually brought broad changes in the wireless industry. AT&T, Apple's original carrier partner in the U.S., was initially surprised by the amount of data users consumed. The iPhone maker has also opted to wait for 4G LTE to become more mature. CEO Tim Cook said that the first generation of LTE chipsets required "design compromises" that Apple was unwilling to make. Apple may release LTE iPad and iPhone models this year.

Leave a comment