iPad 5 with Thinner Bezel and a Translucent Logo?

A video, showing something very similar to the iPad 5 with translucent logo and thinner bezel, has been posted on YouTube by a Japanese website Mac Otakara. There're no internal details - only the front and back covers assembled together.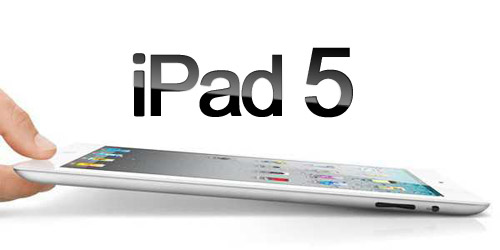 The video shows us a 9.7-inch iPad with thinner bezels, rounded corners and a rear-facing microphone, which makes it very similar to the current iPad mini. While thinner bezels are exactly what we expect to see with the new generation iPad release, the translucent back shell logo I've mentioned above looks a bit confusing. You see, according to AppleInsider this feature is difficult to implement, which means that the iPad 5 we'll see this year is very unlikely to get the new logo.
Such a feature would be difficult to implement, however, as adhesive is used to secure the tablet's large battery pack to the interior shell wall, a design that covers the Apple logo in both the fourth-generation iPad and iPad mini.
Well, it's obvious that we won't see the new translucent logo unless Apple finds another way to secure the internal details. As to the release, the iPad 5 is said to be launched later this year. Let's wait to see the new design and I believe the new hardware. Enjoy the video!

Leave a comment