iPad Air 2 to Feature 2GB of RAM, iWatch - 8GB of Flash Memory and 512MB of RAM

A bunch of new rumors appeared on the Internet today that deal with Apple's iPad Air 2, new iPad mini and the long-anticipated iWatch. According to a report from Technews.tw, the next-generation iPad Air may get 2GB of RAM and the iWatch will be equipped with 8GB of flash storage and 512MB of RAM.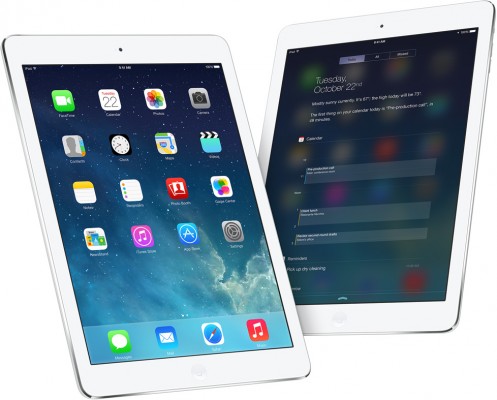 It should be noted, however, that these rumors haven't yet been confirmed by reliable sources, so I honestly don't know if we can believe them or not. Anyway, increasing the amount of RAM would be a logical step for the guys from Cupertino.
As noted in the same report, the iWatch will boast of 512MB of RAM and 8GB of memory. This may indicate that Apple's smartwatch will work independently. In case you missed it, earlier it was believed that the iWatch would require the iPhone or iPad for full functionality. Today's report contradicts such rumors.
While the iPad Air 2 is expected to be released this fall, the release of the iWatch is still under the question. KGI Securities analyst Ming-Chi Kuo believes that the production of the wearable device will start later this year making the smartwatch available for users only in 2015.

Leave a comment