iPad Pro Production to Start Only in September?

According to the latest report from Bloomberg, Apple has decided to halt the development of the 12.9-inch iPad Pro. Earlier this year, a rumor appeared on the Internet, which suggested that the mass-production of the tablet will start in the first quarter of 2015, however, looks like the supplier will begin assembling the device only in September. Such a delay is caused by problems with the supply of display panels for the device. What's interesting is that it is not the first time the guys from Cupertino decide to pause the development of the iPad Pro.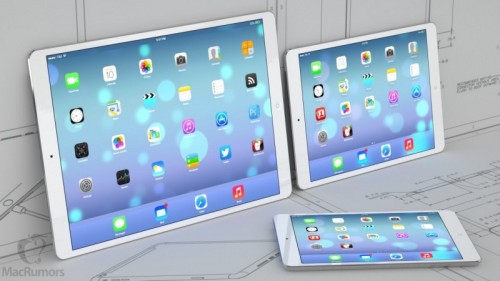 Apple has opted to delay production on the rumored larger-screened "iPad Pro" due to issues with display panel supply, reports Bloomberg. Manufacturing on the tablet will reportedly begin in September, rather than earlier in the year.
There's one more rumor, which deals with Apple's tablet. Some insiders claim it will be equipped with USB 3.0 ports in order to make it possible to use all kinds of peripherals. Keeping in mind that the tablet will be targeted at the enterprise market, such a step looks quite possible.
What do you think about Apple's larger-screened iPad? Leave your comments below this post.
[via MacRumors]

Leave a comment