New 13-inch MacBook Air Specs Appear Online

As you probably know, at the media event scheduled for March 9th, we may see the long-awaited Apple Watch as well as the redesigned 12-inch MacBook Air and the updated 11-inch and 13-inch MacBook Air models. While we don't have any substantial evidence concerning the 12-inch laptop, there are some things that point to the refresh of the existing MacBook Air lineup.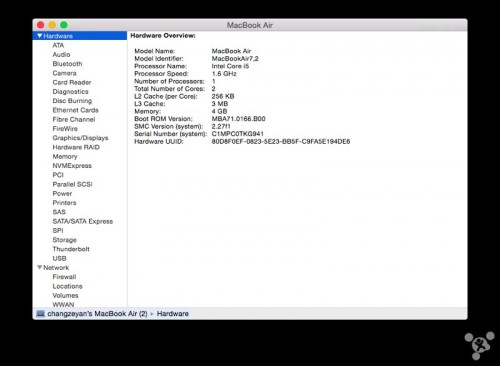 Earlier this week several screenshots appeared on the forums of Chinese site Feng.com, which show us the system information of the updated 13-inch MacBook Air. The laptop features a new Intel Core 1.6GHz i5-5250U processor, Intel HD Graphics 6000, 4GB of RAM and a display resolution of 1440 x 900. The laptop has OS X Yosemite 10.10.2 with a build number 14C2043 on board and probably uses the same battery as its predecessors.
Apple's MacBook Air hasn't been updated since last April, which means the company's line of ultraportable notebooks is due for a refresh. New screenshots from the forums of Chinese site Feng.com suggest an update is imminent, depicting the specifications of a MacBook Air with one of Intel's Broadwell processors. According to the user who posted the screenshots, they're from a 2015 MacBook Air that was produced by Foxconn.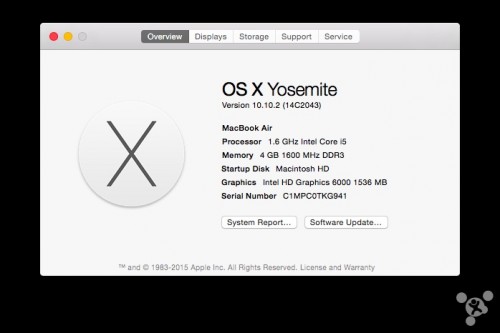 Apple hasn't yet commented on this topic. Moreover, the guys from Cupertino remain silent as to what devices they plan to launch at the media even next week. This means we have to wait and follow the rumors.
[via MacRumors]

Leave a comment