iPad Pro to Go on Sale in Over 40 Countries Later This Week

Apple has just officially confirmed that the long-awaited 12.9-inch iPad Pro will become available for pre-order in the United States and a number of other countries of the first wave of launch on Wednesday, November 11th. After that, by the end of this week, the larger-screened tablet will go on sale at Apple Stores, Apple Authorized Resellers and partner stores across the globe. Together with the iPad Pro, customers will get an opportunity to buy the Smart Keyboard and the Apple Pencil.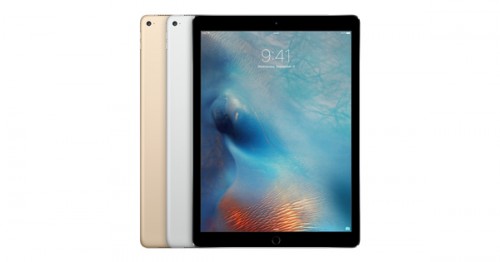 In particular, the new Apple tablet will become available in Anguilla, Antigua and Barbuda, Australia, Austria, Belgium, Canada, Cayman Islands, China, Czech Republic, Denmark, El Salvador, Finland, France, Germany, Gibraltar, Greenland, Guatemala, Hong Kong, Hungary, Ireland, Isle of Man, Italy, Japan, Liechtenstein, Luxembourg, Malaysia, Mexico, Monaco, Netherlands, New Zealand, Norway, Poland, Portugal, Puerto Rico, Russia, Singapore, Slovenia, Spain, Sweden, Switzerland, Thailand, Trinidad and Tobago, Turkey, UAE, U.S., U.K., Uruguay and the U.S. Virgin Islands.
The 12.9-inch iPad Pro is a device targeted mainly at the enterprise users. It features Apple's A9X processor, 4GB of RAM and a 8-megapixel rear camera. The tablet supports 3D Touch technology and thus can be used by artists, photographers and all those people who deal with creating and editing images.

Leave a comment