News tagged 'Trinidad'

Apple has just officially confirmed that the long-awaited 12.9-inch iPad Pro will become available for pre-order in the United States and a number of other countries of the first wave of launch on Wednesday, November 11th. After that, by the end of this week, the larger-screened tablet will go on sale at Apple Stores, Apple Authorized Resellers and partner stores across the globe. Together with the iPad Pro, customers will get an opportunity to buy the Smart Keyboard and the Apple Pencil.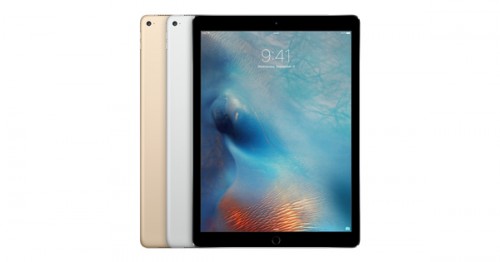 Leave a comment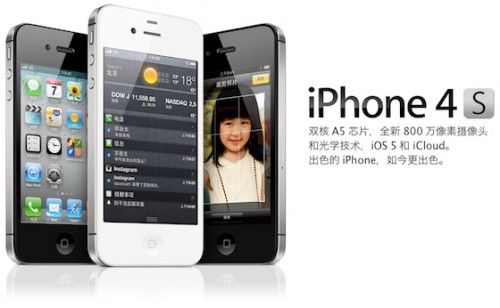 Apple finally announced the forthcoming debut of the iPhone 4S in China in a press release on Wednesday. The iPhone 4S is set to launch in China and 21 additional countries across the world on Friday, Jan. 13.
"Customer response to our products in China has been off the charts," Apple Chief Executive Tim Cook said in a statement. "With the launch in China next week, iPhone 4S will be available in over 90 countries making this our fastest iPhone roll-out ever."

In addition to China, Jan. 13 will also mark the launch of the iPhone 4S in Anguilla, Antigua and Barbuda, Bolivia, Botswana, British Virgin Islands, Cameroon, Cayman Islands, Central African Republic, Dominica, Dominican Republic, Ecuador, Grenada, Guam, Guinea Conakry, Ivory Coast, Jamaica, Kenya, Madagascar, Mali, Mauritius, Niger, Senegal, St. Vincent and The Grenadines, Trinidad and Tobago, Turks and Caicos and Uganda.
Rumors have suggested that Siri, Apple's voice-controlled personal assistant service on the iPhone 4S, will gain support for Mandarin, the most popular form of the Chinese language, by March of 2012. Noteworthy, some regional branches of China Unicom in mainland China had already gained profit from iPhone 4S launch having offered bookings for the handset in anticipation of the device's launch.

Leave a comment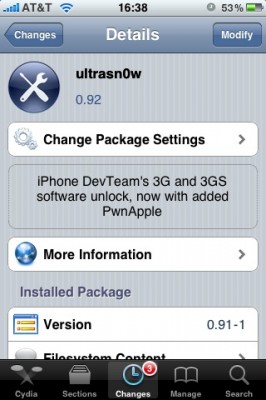 Today DevTeam released an ultrasn0w update that fixes a bug for those who run it on firmware 3.1 and 3.1.2 with the 04.26 baseband. This bug was about a missing carrier name in the upper left-hand corner of your home screen. The update is avaliable in Cydia (repository http://repo666.ultrasn0w.com).
We remind you, that ultrasn0w 0.92 doesn't work with baseband 05.11.07!
[Update]: if your 3G or EDGE connection isn't working try manually clearing and re-entering your APN.
[Update 2]: Carrier logo fix confirmed (by order of tweet):
USA, Thailand, Austria, Trinidad, Germany, China, Kuwait, Serbia, Poland, France, Nigeria, Egypt, Pakistan, Ireland, UK, Turkey, Sweden, Switzerland, Malaysia, Hungary,The Netherlands, Bahamas, Jamaica, India,
Israel, Belgium, Canada, Portugal, Denmark, Costa Rica, Italy, Chile, Argentina, Brazil, Japan, Mexico, Venezuela, UAE.

Leave a comment, read comments [1]