News tagged 'Venezuela'


Apple just published a press release that confirms the new iPad 3 will launch in 12 additional countries this Friday, April 20. Along with the 12 countries listed below, Apple confirmed an April 27 international launch date for nine more countries:
In addition to South Korea, the new iPad also will be available beginning on Friday, April 20 in Brunei, Croatia, Cyprus, Dominican Republic, El Salvador, Guatemala, Malaysia, Panama, St Maarten, Uruguay and Venezuela. Beginning on Friday, April 27, the new iPad will be available in Colombia, Estonia, India, Israel, Latvia, Lithuania, Montenegro, South Africa and Thailand.
Official press release:

Leave a comment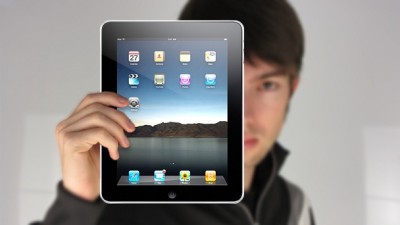 Fortune has two sources saying about the number of iPads that will be pre-sold by Friday.
Venezuelan analyst and blogger Daniel Tello, who tried to track order numbers that were submitted by internet volunteers, said:
"I think sometime during Friday, perhaps before noon, the counter should roll to 200,000 units pre-ordered."
Boy Genius counted 222 retail locations in the USA with 700 in-store pick-up reservations for the first week of pre-orders. Fortune believes it is almost the same rate as online.
Summing the numbers of online and offline pre-orders we'll have almost 400,000 iPads to be pre-sold for only 7 days!

Leave a comment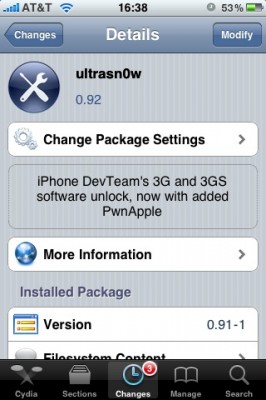 Today DevTeam released an ultrasn0w update that fixes a bug for those who run it on firmware 3.1 and 3.1.2 with the 04.26 baseband. This bug was about a missing carrier name in the upper left-hand corner of your home screen. The update is avaliable in Cydia (repository http://repo666.ultrasn0w.com).
We remind you, that ultrasn0w 0.92 doesn't work with baseband 05.11.07!
[Update]: if your 3G or EDGE connection isn't working try manually clearing and re-entering your APN.
[Update 2]: Carrier logo fix confirmed (by order of tweet):
USA, Thailand, Austria, Trinidad, Germany, China, Kuwait, Serbia, Poland, France, Nigeria, Egypt, Pakistan, Ireland, UK, Turkey, Sweden, Switzerland, Malaysia, Hungary,The Netherlands, Bahamas, Jamaica, India,
Israel, Belgium, Canada, Portugal, Denmark, Costa Rica, Italy, Chile, Argentina, Brazil, Japan, Mexico, Venezuela, UAE.

Leave a comment, read comments [1]