iPhone 4S First Impressions Focus on Speed Improvements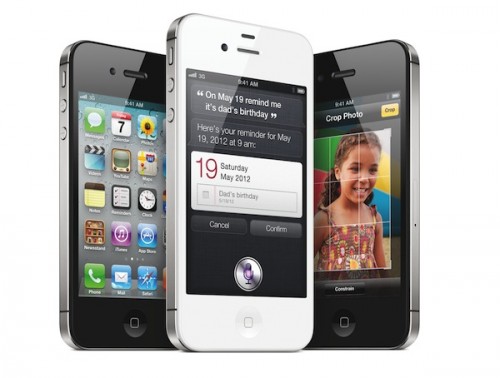 Yesterday during the expected media event Apple announced the new iPhone 4S, an upgrade to the existing iPhone 4 with improved A5 processor, new 8 MP camera with better optics, faster download speed on 3G, Bluetooth 4.0, and more. Media members who attended Apple's iPhone 4S event had the opportunity to spend some time with the new hardware following the presentation, and immediately started posting their first impressions about the iPhone 4S.
Engadget highlights the improved internal specifications of the new iPhone 4S, noting that it is faster than the previous model, with faster navigating between pages and opening the camera application. Engadget was also able to test the new voice assistant, Siri:
The most impressive part was the demo of Siri, the new assistant that lets you do just about anything you can do on your phone — but with your voice. We tried to psych it out with a bunch of random requests... Siri never faltered, never missed a beat… There's nothing better to say than that. We even sent ourselves a few text messages, which Siri transcribed to a T. Of course, the lady on the other end still sounds eerily robotic, but we're hoping for smoother responses from the alien within in a future update.
Jim Dalrymple at The Loop covers the differences in antenna design:
The current model has three bands — one on each side on the bottom, and one on the top. The iPhone 4S has four bands — two on the top and two on the bottom. The bands are where Apple houses the antennas for the device. The Wi-Fi, wireless and Bluetooth technologies use these areas. It's not clear at this point if Apple moved any antennas or what they added the extra band.
SlashGear also spent some time with the iPhone 4S and similarly found it to be very quick. The website writes "there's no lag to be found" when switching between apps, and "webpages rendered instantly". SlashGear was also impressed with Siri's performance.
Apple's new voice-control assistant, Siri makes promises that we've learnt to be wary about over the years, but after a brief test we're surprisingly impressed. Easily activated, with a new microphone icon on the regular on-screen keyboard, Siri managed just what it did on-stage during the keynote. We could ask it local information, such as the weather or to find nearby stores, while online searching and complex questions for Wolfram Alpha were handled with little delay. Speed can be the killer for services like this – people just won't wait if their phone takes 30 seconds to look up an answer – but Siri delivered in just seconds.
The iPhone 4S will be available on October 14th in 7 countries (US, Canada, Australia, the UK, France, Germany, and Japan) and Apple will begin taking pre-orders for the iPhone 4S this Friday.

Leave a comment