iPhone 6 and iPhone 6 Plus Shipping Estimates Improve to One Day

According to the latest information that can be found on Apple's online store, shipping estimates for the 16GB and 64GB iPhone 6 and iPhone 6 Plus on all carriers have recently improved to one day. This means that the customers in the USA currently have an opportunity to get their new smartphone shipped to them within one day after the purchase. Looks like the suppliers have finally caught up with the demand for the handset.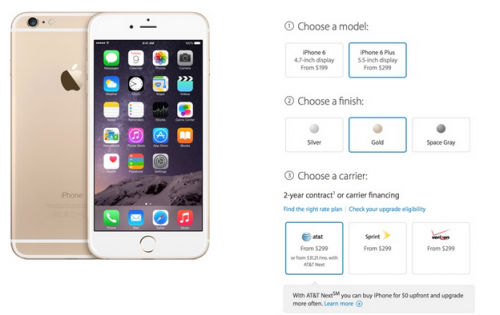 As the Christmas holiday approaches, Apple Store shipping estimates for both the iPhone 6 and the iPhone 6 Plus from all carriers in all colors and in 16 and 64GB capacities have now improved to just 1 business day in the United States, bringing the company close to reaching a supply/demand balance on those devices.
It should be noted, however, that shipping times for the 4.7-inch and 5.5-inch 128GB iPhone 6 and iPhone 6 Plus models have remained the same and account for 3-5 business days in the USA, the United Kingdom, Australia, New Zealand, Canada, Mexico, Thailand, Philippines and a couple of other countries. You will have to wait a bit longer if you decide to purchase the high-end version of the device.
The release of Apple's iPhone 6 and iPhone 6 Plus took place in September. Since that time, the guys from Cupertino have been struggling to produce enough smartphones to meet the demand.
[via MacRumors]

Leave a comment