iPhone 6 to Feature Qualcomm MDM9625 LTE Modem

Following yesterday's report from GeekBar that dealt with the rumors about the amount of RAM Apple's iPhone 6 may get, another one surfaced on the Internet today that suggests that the next-generation handset may be equipped with a new MDM9625 LTE modem manufactured by Qualcomm.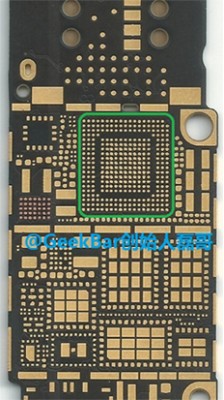 The new chip will be more powerful than the chips found inside of the iPhone 5 and iPhone 5s. MDM9625 modem will be produced using a 28-nanometer technology and boast of support of the next-generation LTE networks, which are expected to be launched in the near future.
Originally announced in 2012 and featuring support for speeds of up to 150 MBPS and improved LTE networking, the Category 4 chip would mark an improvement over the Qualcomm MDM9615 chip found in the iPhone 5s and iPhone 5. The MDM9625 is also more durable than its predecessor, allowing for lower temperatures under heavy performance thanks to a refined 28-nanometer production process.
As you probably know, Apple's 4.7-inch iPhone 6 will be officially unveiled at a media event on Tuesday, September 9th. As to the larger 5.5-inch model, it may be announced at the same media event, however, due to manufacturing issues it won't reach the store shelves until the end of 2014.
[via MacRumors]

Leave a comment