iPhone 7 Plus to Come with Wireless AirPods [Images]

According to a new leaked image showing the retail packaging for the 5.5-inch iPhone 7 Plus, the device may come with new "AirPods Wireless Earphones". First rumors about Apple's plans to ditch the traditional headphone jack appeared on the Internet this spring, but so far, nobody could tell for sure if the company was planning to ship new accessories with phones or sell them separately. Now it appears that the wireless headphones will be included in the iPhone 7 Plus package, whereas the smaller handset will be sold with EarPods and a special adapter. However, it should be noted that these are only rumors and suggestions.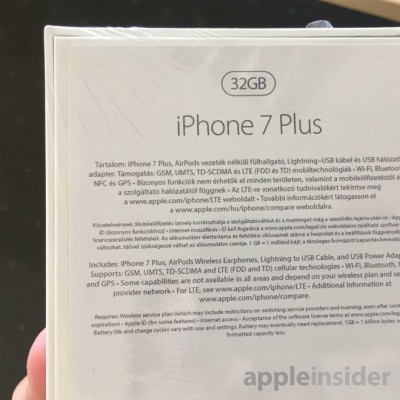 Two pictures of a what appears to be a retail box for the iPhone 7 Plus in Hungary were posted earlier today by AppleInsider. The box indicates that it includes: iPhone 7 Plus, AirPods Wireless Earphones, Lightning to USB Cable, and USB Power Adapter.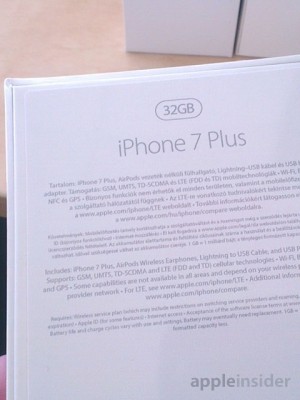 Apple will unveil the iPhone 7 and iPhone 7 Plus next week. By the end of this month, the devices may become available for purchase.
[via iClarified]

Leave a comment