iPhone 7S and 7S Plus Size Can Differ from the Previous Models

New reports claim that the iPhone 7 "S" models will be larger than the iPhone 7. This may become a problem with compatibility of some cases.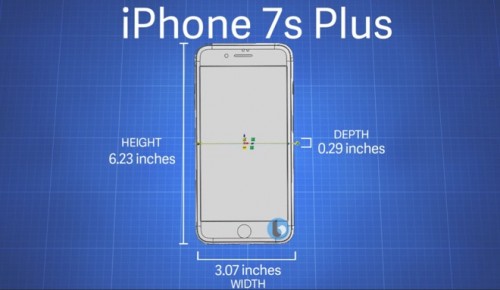 TechnoBuffalo has reported that the upgraded iPhone 7 models will differ in size.
According to the report, "iPhone 7S" will have 138.44 mm height, 67.26 mm width and 7.21 mm depth. iPhone 7 is 0.1 mm less in every dimension. The same situation is with "iPhone 7S Plus", its size will be as follows: 158.37 mm height, 78.1 mm width, and 7.41 mm depth. A 0.1 mm difference seems to be not a big deal and the existing cases may still fit it, but it will actually depend on the shape of any given case and how precise it should sit on the iPhone.
The reason for the difference is unknown. One assumption is it's because of the glass rear panel, and another is to accommodate the wireless charging elements.
[via AppleInsider]

Leave a comment