iPhone 8 New Features: Dock Panel, Multitasking and Gestures

Apple is going to reveal its new iPhone in less than two weeks and some details are provided in a recent report by Bloomberg.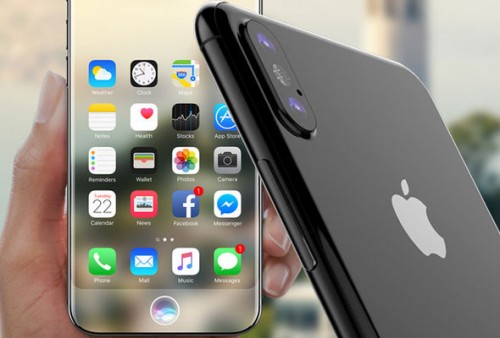 As far as Apple has almost completely removed bezels from the new iPhone design, there will be no physical home button so new features need to be introduced to take its place. There will be a bar at the bottom, pulling it upwards will unlock the iPhone. This feature reminds "swipe to unlock" that Apple has taken off the iOS 10. While in the app, the upwards swiping will bring the multitasking UI.
The multitasking switcher has also changed its design. It will remind the one that has previously been in iOS 7: standalone apps cards that user can flip through horizontally.
The home screen size will not be changed, it will accommodate six rows of apps like before. The floating Dock will have a squircle form. As to the top notch, Apple will not hide it, on the contrary, it may even highlight it. The apps will be adjusted to fit the new shape. The time and connectivity indicators will be placed to the left and right of the notch. It's not fully clear where all other icons would be placed.
Apple is going to unveil its new iPhone on September 12th. Apple's strong point is that the company is not just removing the physical bezels and making the virtual button, but it also brought a lot of additional functionality.
[via 9to5Mac]

Leave a comment