"iPhone 8" Will Come in Three Storage Capacities Options and 3 GB RAM

Apple customers can expect 64, 256, and 512GB storage models, the report says. All these options will have 3GB RAM.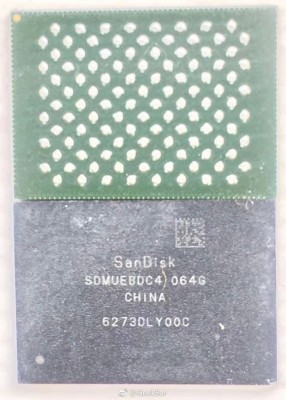 The information comes from China-based website Weibo. The user GeekBar has shared a photo showing a possible iPhone 64GB storage chip, made by the manufacturer SanDisk. This company is going to make chips for some 256GB models. The sources say Toshiba will supply both 64 and 256GB chips while Samsung and SK Hynix will make 512GB storage parts for iPhone.
SanDisk has never been supplying NAND to Apple before. As it was mentioned earlier, Apple decided to increase storage volume that will also reflect on the price of new OLED iPhone. Ming-Chi Kuo from KGI predicted that all OLED models will have 3GB of RAM. It is also applicable for iPhone 7S Plus, but not 7S model. The latter will stick with 2GB RAM.
[via MacRumors]

Leave a comment