iPhone Display Size May Increase to 5.8-Inches

DigiTimes, a reliable Taiwanese newspaper, reports that Apple has plans to increase the size of the larger iPhone to 5.8 inches. This change may happen in 2018, although some sources expect it to be accomplished even in 2017.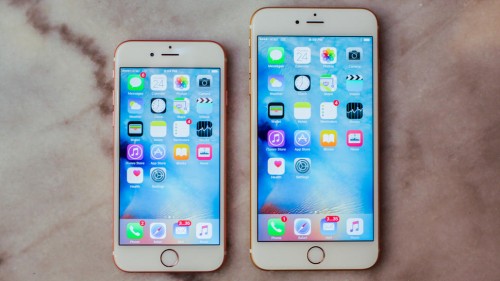 It may also be closely connected with Apple's plans to start using OLED displays in 2017. Most of the experts think that these displays have serious advantages over other. For instance, even the design of old displays can't be compared to the OLED type. Therefore, Apple needs to begin using high-quality screens in their new iPhones as soon as possible.
Samsung already has an OLED display in their new Galaxy S7 Edge and it's another reason for Apple to hurry up. It's also said that Apple's upcoming iPhone Pro may be company's first device to use the OLED display. Sooner or later, Apple's going to equip new models with better screens, simply because their rivals on the market are already using them.
Let us remind that currently the iPhone 6s Plus has a 5.5-inch display.

Leave a comment