iPhone SE Is Popular Among Former Android Users

According to the latest report from Slice Intelligence, the smaller 4-inch iPhone SE lures more Android switchers than the flagship iPhone 6s released in 2015. The figures shared by the analysts are based on the reports about SE pre-orders, so I guess we can trust what we see.
As noted by the experts, about 35% of early iPhone SE adopters purchased an iPhone online in the course of past two years. Nearly 16% of new owners of the 4-inch device are former Android users. If to compare these figures with those of the iPhone 6s, we'll see that former Android owners made only 10% here.
Apple hasn't yet announced the exact number of iPhone SE units pre-ordered in the first-wave launch countries. However, the company is expected to do this at a special conference call dedicated to the financial results in the second quarter of fiscal 2016 on April 25th.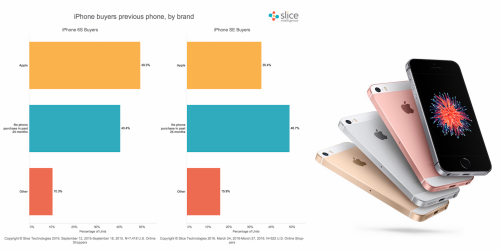 Leave a comment