Leaked Image Shows iPhone 7 with Borderless Display

A new photo showing something similar to the iPhone 7 with edge to edge display has recently appeared on the Chinese social network Weibo. The image seems to be photoshopped, but anyway, it may actually show us the new design of the upcoming handset or one of the prototypes. If you want to take a closer look at the leaked photo, you can do this below.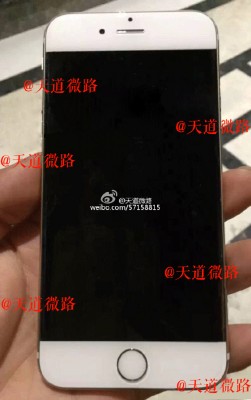 According to what can be found alongside the image, the next-generation iPhone will get a more efficient A10 processor, 3GB of RAM and a brand new borderless display supporting 3D Touch. The specs come from unknown sources, so take them with a few pinches of salt.
Apple is expected to unveil the iPhone 7 later this year, most likely in September. Moreover, in 2017, the company may release a completely revamped device with glass body and an AMOLED display.
What do you think about today's leaked image depicting the iPhone 7? Do you believe the actual handset will resemble this prototype? I'm waiting for your answers in the comments section down below.

Leave a comment