iPhone to Get New Full-Screen Face with Virtual Home Button in 2017?

According to the latest report from the New York Times, Apple will add a brand new full-screen face with a virtual Home button to the iPhone lineup in 2017. The rumor comes from two Apple employees aware of product update plans who asked not to be identified. Apple refused to comment on the issue.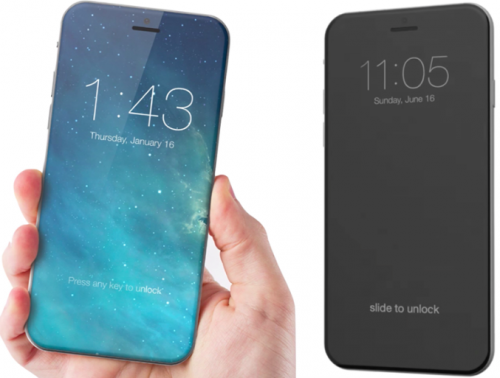 Today's report goes in line with earlier rumors and predictions from reliable analysts who believe Apple is working on something special for the 10th anniversary of the iPhone lineup. In particular, they claim Apple may introduce a new model with curved OLED display and an all-glass body. The Touch ID fingerprint sensor, front camera, and other sensors may be embedded right into the front panel.
Apple is likely to continue making iPhones without headphone jacks, and next year's iPhone will have a full-screen face with the virtual button built directly into the screen, according to two people at the company who spoke on condition of anonymity because the product details are private.
What do you think about today's rumor? Leave your comments below.
[via the New York Times]

Leave a comment