Tech Certification Data Confirms Major iPhone 7 and 7 Plus Specs

Several iPhone 7 and iPhone 7 Plus specs have been confirmed earlier today by a Chinese website called TENAA. In particular, now we know the exact amount of RAM, battery capacity, and screen resolutions of both handsets.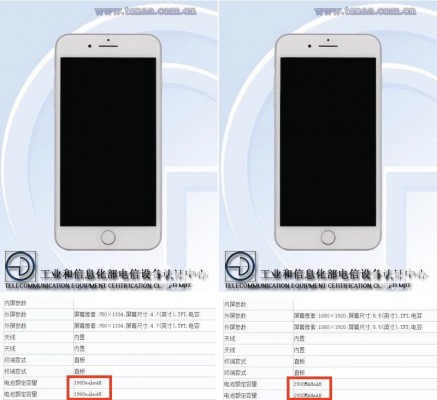 The 4.7-inch iPhone 7 is equipped with 2GB of RAM, 1,960 mAh battery, and 1134 x 750 (326 ppi) display. As for the larger 5.5-inch iPhone 7 Plus, it features 3GB of RAM, 2,900 mAh battery, and 1920 x 1080 (401 ppi) screen. The specs prove that new handsets are only slightly better in terms of hardware that the last year's iPhone 6s and iPhone 6s Plus. And there's another interesting thing about these specs.
If accurate, today's filing also pinpoints an interesting return to the battery life of the iPhone 6 and iPhone 6 Plus, which Apple lessened in the iPhone 6s and iPhone 6s Plus with lower-capacity batteries to potentially make room for 3D Touch's Taptic Engine.
So far, it's too early to talk about the real-user experience and battery life of the iPhone 7 and iPhone 7 Plus. Anyway, the devices look quite promising and worth an upgrade.
[via MacRumors]

Leave a comment