iPhone X is the Most Breakable Ever — SquareTrade

Not surprisingly, the all-screen iPhone X is the easiest to break. SquareTrade, the company that provides the extended warranties for electronic devices, has conducted crash tests for iPhone X and confirmed this probably obvious fact. The reason is probably the absence of bezels and the glass back.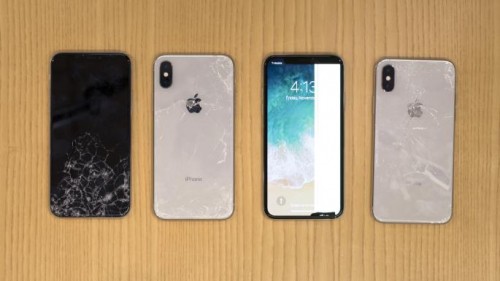 iPhone X was dropped from the 6 feet height. Depending on which side the device lands, different parts will be damaged. Even if your iPhone X is dropped once, it may render the device inoperable. The side drop affected mostly the inner structure of iPhone while the face down drop damaged Face ID significantly.
Despite Apple claims that the iPhone X materials are the most durable ever, it's quite easy to break. SquareTrade gave iPhone X 90 of 100 points in breakability, so if you own one, consider getting a case for it.
[via 9to5Mac]

Leave a comment