iWork for iCloud is Now Available for All Users

Those who use iCloud.com - not only the Apple developers - can now try the new iWork for iCloud beta. All you need to do to take a look at Google Docs and Office 365 main rival is to sign in to your iCloud account. Pages, Numbers and Keynote are the three apps the new cloud-based office suite can boast of.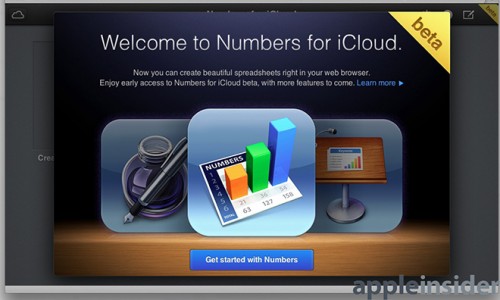 The new Apple online service that was first announced at WWDC in June is said to be officially launched no sooner than this September - after the iOS 7 release.
As to the apps, they look stable and work pretty smooth. One can create and edit various types of documents directly from the browser, store them in the cloud and view almost on any device either it is a desktop, laptop, tablet or a smartphone.
As I've mentioned earlier, iWork for iCloud is a new and long-expected cloud-based office suite created by the company from Cupertino to compete with Google and Microsoft services. Let's see if it would be able to do that.

Leave a comment