Japanese Publishers Accuse Apple in Illegal Distribution of Their Content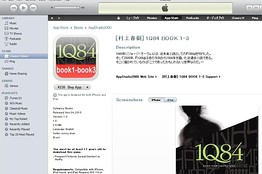 According to the Wall Street Journal, yesterday the Japan Book Publishers Association, the Electronic Book Publishers Association of Japan, the Japan Magazine Publishers Association and Digital Comic Association issued a joint press release, where Apple's content is called as infringing and "illegal". Particularly, the works well-known Japanese authors Keigo Higashimo and Haruki Murakami were mentioned as illegally scanned and distributed via the App Store.
"The associations we represent believe that Apple bears grave responsibility for this problem".

The statement also reveals that Apple tried to explain the situation by its inability to check the copyrighted materials during the app review process, but consortium took that as "a wholly unconvincing explanation".
Apple removes pirated material after the company was notified by a copyright holder - this is a policy similar to the Google's one in regard to YouTube. Nevertheless, Viacom sues Google because of such policy, arguing that they shouldn't have to monitor YouTube, look for infringing material and then send notices about it.
The report notes that publishers are ready to negotiate with Apple and address the problems, but they won't understand if the company will not respond on that.
"A failure to respond will be regarded as a lack of will on your part to take measures in a sincere manner".
While Apple doesn't give consideration local markets, other companies like Sony ink deals with publishers and newspapers for its e-reader content platforms. However, next year the Cupertino's company will bring iAd to Japan and increase its stakes for the Japan App Store.

Leave a comment