Lucky Customer Posts First iPhone 6s Benchmark Results and More

Adrienne Levin, a customer from the United States of America, was lucky enough to receive her pre-ordered iPhone 6s much earlier than she was expecting. Knowing that there are almost no reviews and benchmarks of the long-awaited handset, she took several photos of her dog using the updated 12-megapixel camera of her Rose Gold iPhone 6s, shot a short 4K video and posted the results of Geekbench 3 benchmark to show us all performance improvements of the new handset.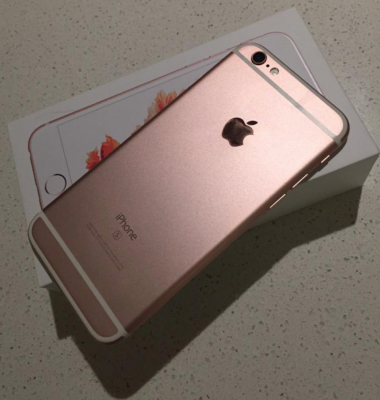 The iPhone 6s doesn't officially go on sale for another 3 and a half days, but one fortunate customer from San Diego was able to snag hers, even before review embargoes are lifted.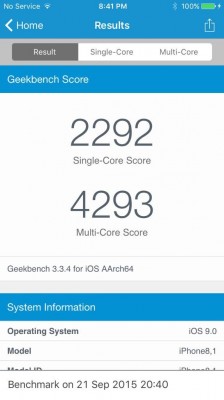 The smartphone comes with 2GB of RAM and a 1.8Ghz processor on board. In the single-core test the iPhone 6s scored 2292 points and in multi-score test the result was equal to 4293 points. Apple's iPhone 6 Plus, released in 2014, showed 1570 and 2806 points respectively, so the increase in system performance is indeed huge.
Those U.S. customers, who pre-ordered the the iPhone 6s or iPhone 6s Plus, should get their devices on September 25th or later. Currently, nearly all models are sold out in the United States.
[via iDownloadBlog]

Leave a comment