MacBook Pro Users Switch to Surface Devices – Microsoft

According to the latest report found on Windows Blog, a record number of MacBook users have switched to Microsoft Surface devices over the last couple of months. The company believes that the main reasons for this are the "innovation of Surface" and people's disappointment of the new 13-inch and 15-inch MacBook Pro units.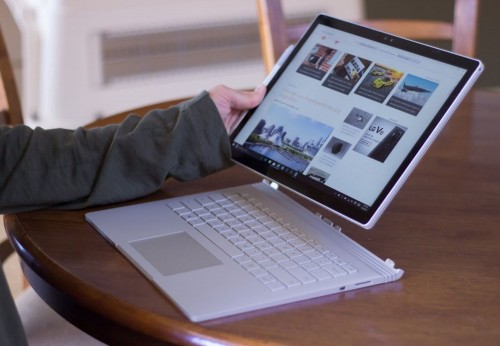 As noted in the blog, Microsoft's trade-in program saw much more former MacBook owners than it normally sees in a month. These people reportedly decided to opt for the Surface Pro, Surface Book, or Surface Studio because of problems with the new MacBook Pro including the lack of ports, problems with graphics and battery, and price.
From Surface Pro, to Surface Book, to Surface Studio, to Surface Hub, we're having our best holiday ever.

[...]

More people are switching from Macs to Surface than ever before.
Microsoft did not provide us with any facts or sales results that prove MacBook users switch to Surface devices. That's why it's a good idea to take the latest piece of news with a few pinches of salt.
[via Windows Blog]

Leave a comment