Makayama Movie Mount Allows To Improve iPad 2 Video Capture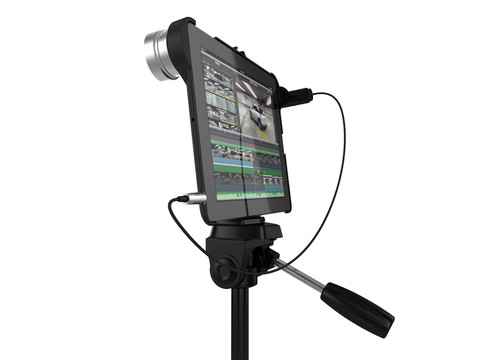 The Makayama Movie Mount is a case for iPad 2 that can significantly improve video capture by clipping to the device a number of accessories related to professional photography. These peripherals include third-party tele-lenses and wide angle lenses, lights, microphones and a tripod providing pan and tilt camera movements, and stable shots.
You just need to insert your iPad 2 to the case and attach third party peripherals to one of the two screw fittings or hot shoes. Screw fittings let you attach conversion lenses and easily switch between them and the iPad's lens.
As the video above shows, you can clip an optical view finder that allows capturing video in lighting conditions where the iPad display is not clearly visible.
The accessory can be used with free Movie Mount app that provides you with many useful features for both photo and video capture. They include capability to find and lock focus point, 5x zoom for photo capture, battery level and audio level monitoring. Also the app can be used without Movie Mount hardware.
The Makayama Movie Mount is available for pre-order at $69.95.

Leave a comment