Microsoft Reports 27 Million Office for iPad Downloads

As you probably know, Microsoft released Office for iPad in March. Just a week after the release, Office suite apps, namely, Word, PowerPoint and Excel, became the most popular apps on the App Store. 12 million people downloaded them in the first seven days after launch.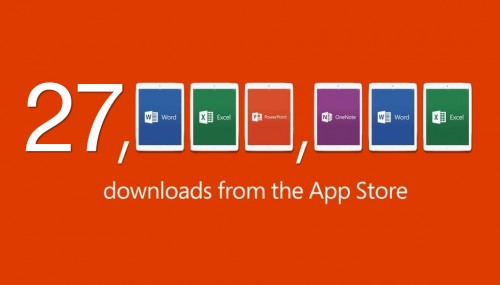 According to Microsoft's latest estimates, the number of downloads reached 27 million on Tuesday. As noted by iClarified,
Microsoft Office for iPad has been downloaded from the App Store about 27 million times, according to general manager Julia White. She revealed the number during today's keynote at the TechEd customer conference in Houston.
Office for iPad allows to create, edit and view documents directly from your iPad. However, to be fully functional it requires Office 365 subscription.
To be honest, the apps work just fine. If you use Microsoft Office on your PC or laptop, the version for iPad will become a perfect tool to manage your documents on the go.

Leave a comment