More signs of iPad 3 Retina Display in iOS 5

Some time ago several high resolution images were found in iPad iBooks app. The resolution was twice the size of the iPad screen 1024x768. This resulted in rumors that iPad 2 would have retina display and the same double pixel strategy used in the iPhone 4. While iPad 2 was released with the same screen resolution of 1024x768 new evidence of retina iPad was recently found.
iPhone developer @Frankrockz found iPad Retina Display sized graphics hidden in the Twitter frameworks of the iOS 5 beta firmware.
As I was going through the iOS SDK I came across some images in the new Twitter .framework. The resolution appears to be 1,536 x 2,048.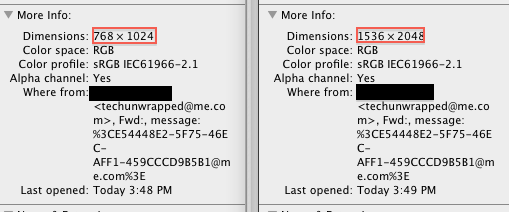 This means that iPad 3 might eventually get retina display. Well, we shall see.

Leave a comment