New 13-inch MacBook Pro is 4% Faster Than its Predecessor

According to the benchmarks results shared by Geekbench, the new base 13-inch MacBook Pro is 4% faster in single-core and 7% faster in multi-core tests than the 2015 entry-level MacBook Pro.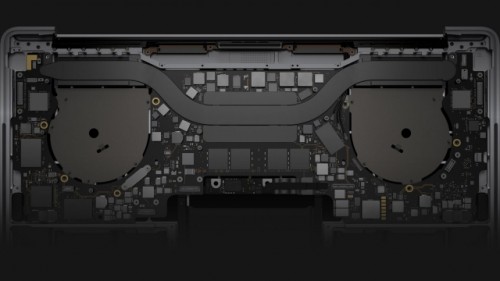 The 13-inch MacBook Pro without the Touch Bar, which is the cheapest laptop among the updated ones, is equipped with a 2.0 GHz Intel Core i5 processor. The machine scored 3574 and 6970 points in single-core and multi-core benchmark respectively.
As for the 2015 model, it features a 2.7GHz Intel Core i5 CPU. It managed to get a single-core score of 3439 and a multi-core score of 6497. Below you can take a look at the detailed charts demonstrating the difference in performance between several MacBook Pro models.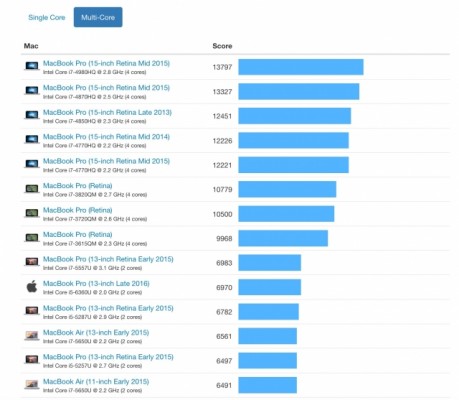 Since the 13-inch and 15-inch MacBook Pro units with Touch Bar are not yet ready for shipment, it is difficult to talk about their performance difference in comparison with 2015 models. However, it would be really interesting to see how well the updated devices perform in Geekbench. Stay tuned for more updates on the issue.

Leave a comment