New 16GB iPod Touch Teardown by iFixit

Earlier than expected, Apple has launched its updated iPod touch. As it was reported earlier, the portable player can boast of 16GB of memory on board, a rear camera and a price tag of only $199.
Immediately after the release of the new iPod touch, iFixit experts have torn it down. Below you may take a look at what can be found inside of the player.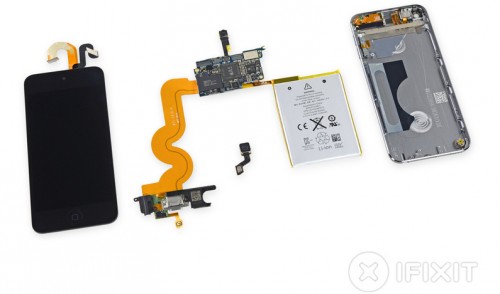 As noted by iFixit, the updated iPod touch looks nearly the same as the 2012 model with 32GB of memory. No new components or changes in the internal parts layout.
At least, that's the way this camera-laden, 16 GB iPod Touch came to be. We delved inside Apple's "refreshed" device and found the same components we'd seen in Touches of yesteryear, but with 16 GB of on-board flash memory. So it's not really that this 16 GB variant gains a camera — instead, it loses half of its 32 GB of storage.
Those who want to purchase the updated iPod touch, can do this by visiting Apple's Online Store. Don't waste your time.
[via iFixit]

Leave a comment