New Beats Music Based Online Radio to Be Announced at WWDC

Earlier this year I told you that the guys from Cupertino were planning to launch a revamped music streaming service based on both Beats Music and iTunes Radio functionality. According to the latest report from people familiar with the matter, the debut of the service won't take place at the "Spring Forward" media event, scheduled for March 9th. Instead, insiders claim Apple will unveil its new creation at the annual Worldwide Developers Conference (WWDC) in June. The service will use the technologies Apple obtained after acquiring Beats Music and will have a monthly fee of $7.99.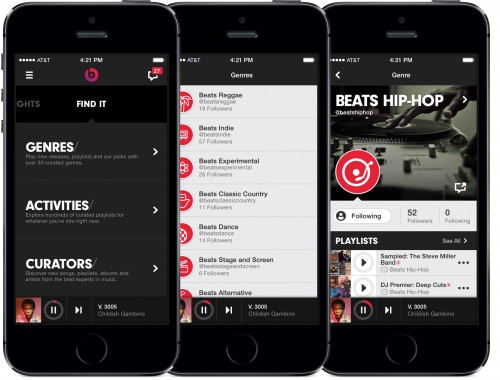 The new iTunes music streaming service is based on technology acquired from Beats Music, including curated playlists, cloud-based libraries, and offerings customized to the musical tastes of individual users. The service will be priced as high as $7.99 per month, which is less expensive than current $9.99 pricing for Beats Music, Spotify, and Rdio.
Several weeks ago, a rumor appeared on the Internet, which suggested that the new music streaming service will be build in Apple's iOS 8.4, which is expected to be released after WWDC. However, the guys from Cupertino may decide to add it to iOS 9 and in such a way postpone the release.
[via 9to5Mac]

Leave a comment