New Details About A8 Chip Appear Online

Several new rumors have recently appeared online, which deal with the new A8 chip that is expected to be added to the iPhone 6. According to these rumors, the processor will remain dual-core, however, it will feature a speed of 2.0 GHz or even more. Making a processor for the new flagship dual-core and not quad-core is rather a strange step. Nevertheless, we all know that even such a weak at the first glance SoC copes with the required tasks better than the chips with multiple cores found inside of the rivals' smartphones.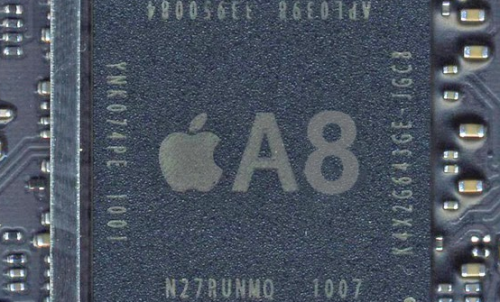 The same sources claim that the processor will be manufactured using a 20-nanometer technology and remain 64-bit.
According to the latest information, Apple will reportedly increase the CPU frequency of its next-generation SoC to 2.0 GHz or higher per core, up from the 1.3 GHz (iPhone 5s and Retina iPad mini) or 1.4 GHz (iPad Air) of the A7 processor.
Apart from the new processor, Apple's iPhone 6 will feature an updated Touch ID sensor and several other software and hardware tweaks. There will be two models of the handset: one with a 4.7-inch and the other one with a 5.5-inch display.
[via MacRumors]

Leave a comment