New Details About 'AirPods' Trademark Appear Online

As it was reported earlier this year, Apple wants to make a term "AirPods" its new trademark and looks like very soon the desire of the company will come true. According to reliable sources, the trademark is now undergoing the review process. This means that soon the name may be used in the new product, for example, the widely-rumored wireless headphones shipped alongside the iPhone 7 and iPhone 7 Plus.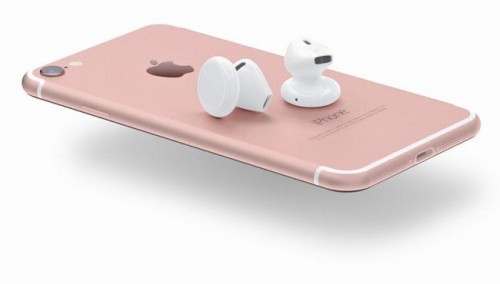 The trademark application was filed by a firm called Entertainment in Flight LLC, which is apparently Apple's shell company used in order not to draw additional attention to the Cupertino-based tech giant. A couple of days ago, new document related to the "AirPods" trademark has surfaced online that has a signature of an Apple employee.
In a document clarifying some of the broad terms used in the original filing, an Entertainment in Flight manager's signature was discovered. The "manager" is named Jonathan Brown, which just so happens to be the name of an Apple employee. At Apple, Brown carries the title of "Senior Standards Counsel," which sees him handle things like patents and trademarks.
Apple's iPhone 7 is expected to lack the headphone jack. This may mean that the device will be shipped with all-new wireless headphones.
[via 9to5Mac]

Leave a comment